P R O M O T I N G & Connecting
WORLD-WIDE,
"FOR PROFIT BUSINESSES

COMMITTED TO THEIR COMMUNITIES"
VIA
the Business Works Community Campaign and, Network.
*Long term Solutions, in ACTION today;
DIRECTLY enhancing our Planet and life.
*Business and Community Development and Promotion.
CUSTOMIZED PROMOTIONAL OPPORTUNITIES AVAILABLE.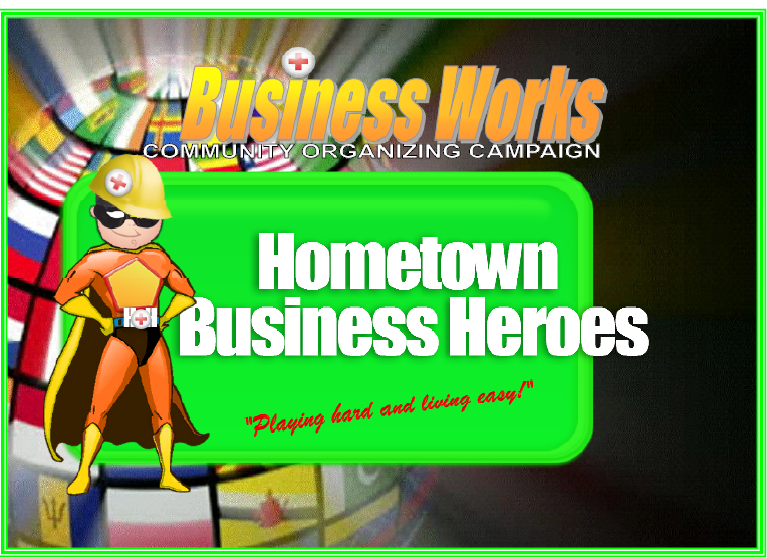 "Playing hard and living easy!"